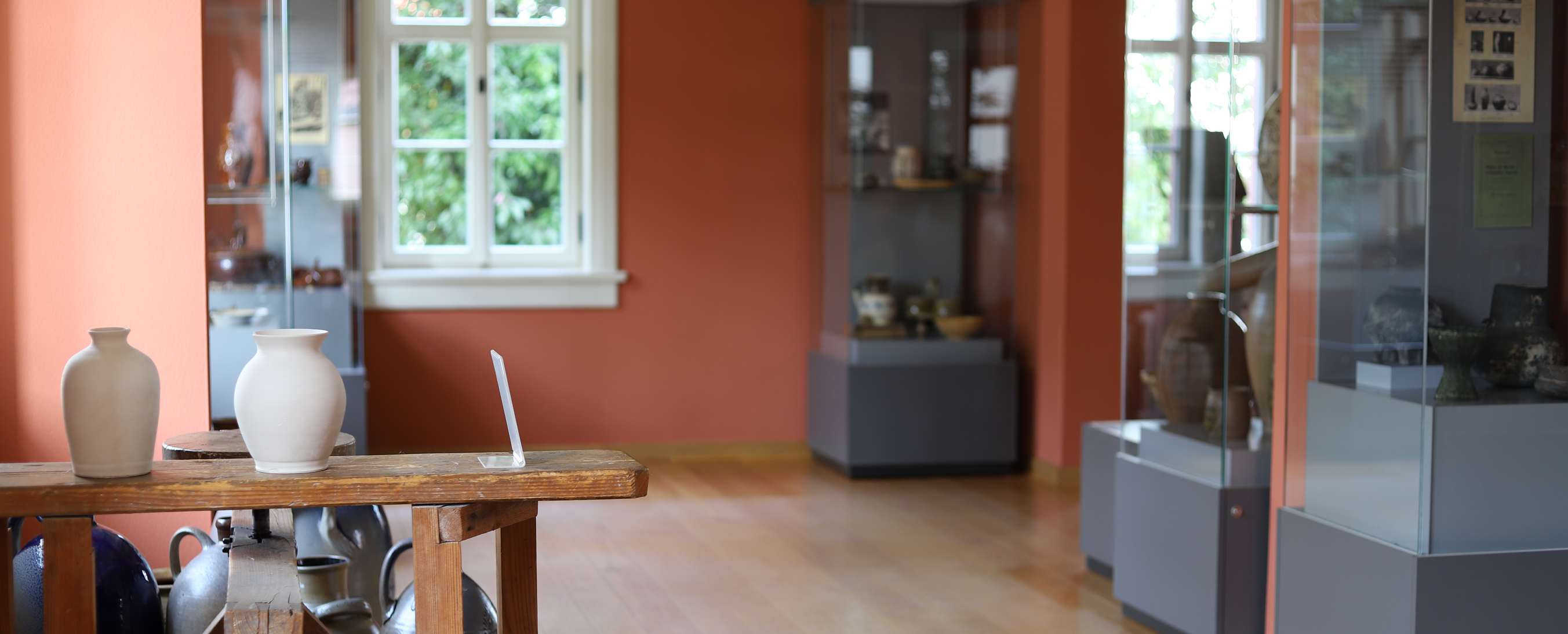 The permanent collection of the Ceramics Museum illustrates the history of Bürgel pottery-making from its beginnings in the mid-17th century to the present day. This extensive collection has been housed in the former schoolhouse since 2003.
The permanent collection on the second floor
The permanent collection on the second floor is dedicated to the development of Bürgel into a flourishing pottery town. Unique regional characteristics are displayed under various thematic aspects and with informative details. The exhibition explains how clay was mined, processed and fired and how the so-called »blue apron«, the trademark of Bürgel stoneware, as well as the now famous pattern of white dots on a blue background came into being.
The impressive diversity of objects on display ranges from oversized storage containers, pharmacy jars and grand ornamental vessels, to such unusual objects as a »Sparbrust« (a breast-shaped savings box), a joking jug, a drinking vessel for geese or a poppy seed grater. The historical overview includes the era of industrialization as well as the pre- and post-war periods and illustrates the aesthetic development of Bürgel pottery, both in times of prosperity and in periods of scarcity.

The permanent collection on the third floor
Among the outstanding highlights of the museum's collection are the colorful and elegant ceramics based on designs by Henry van de Velde which are exhibited on the second floor. The available audio guide leads visitors through the permanent collection.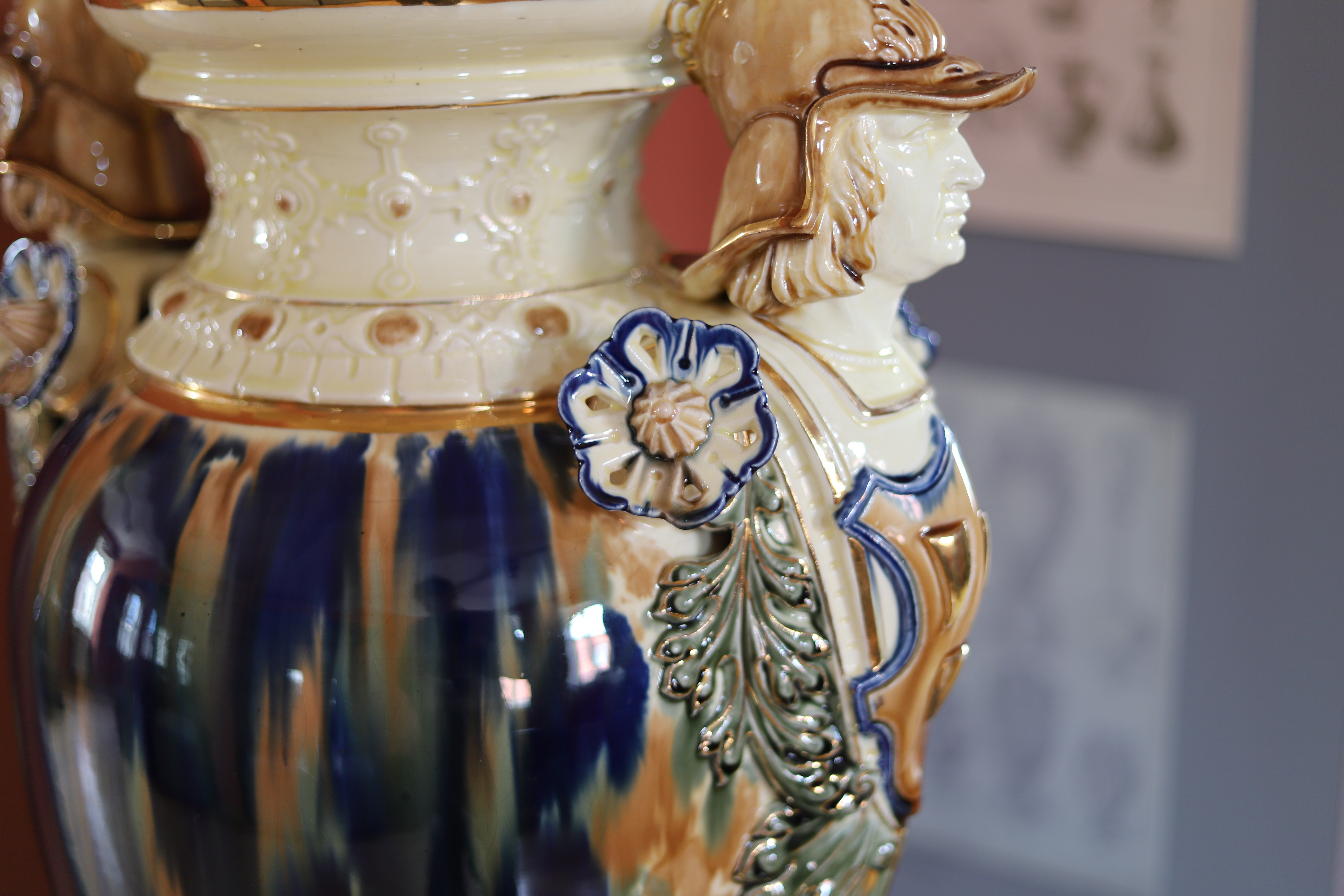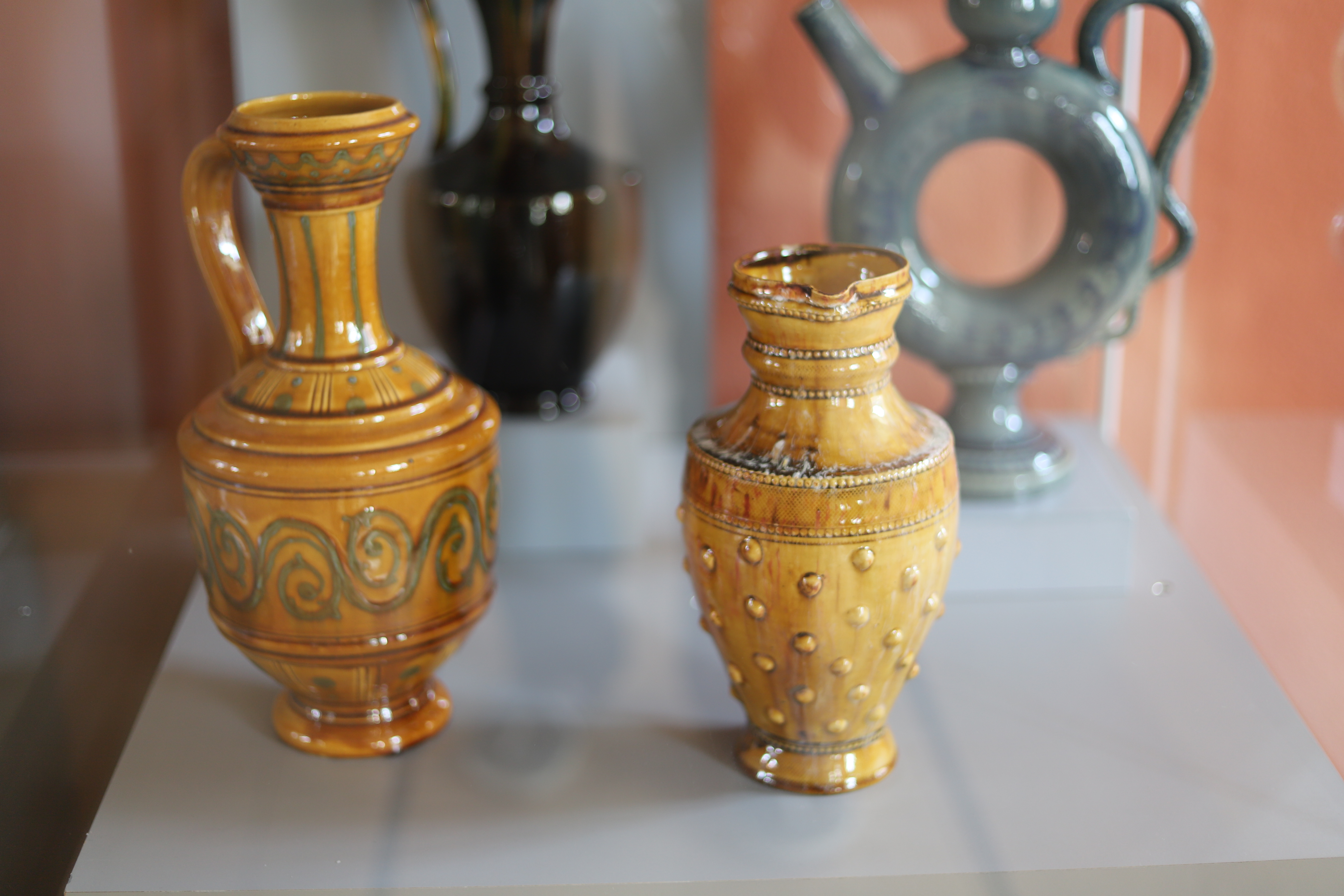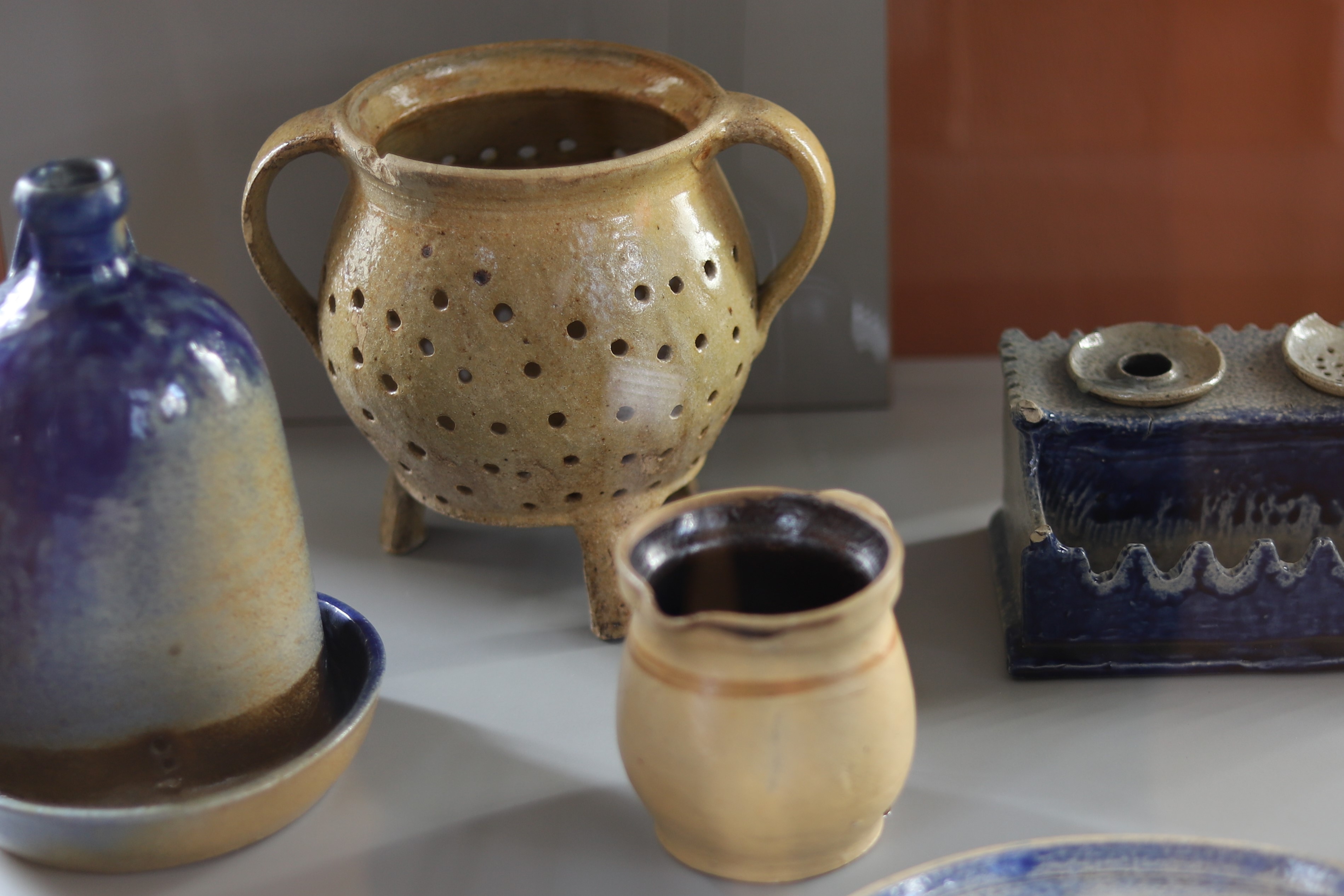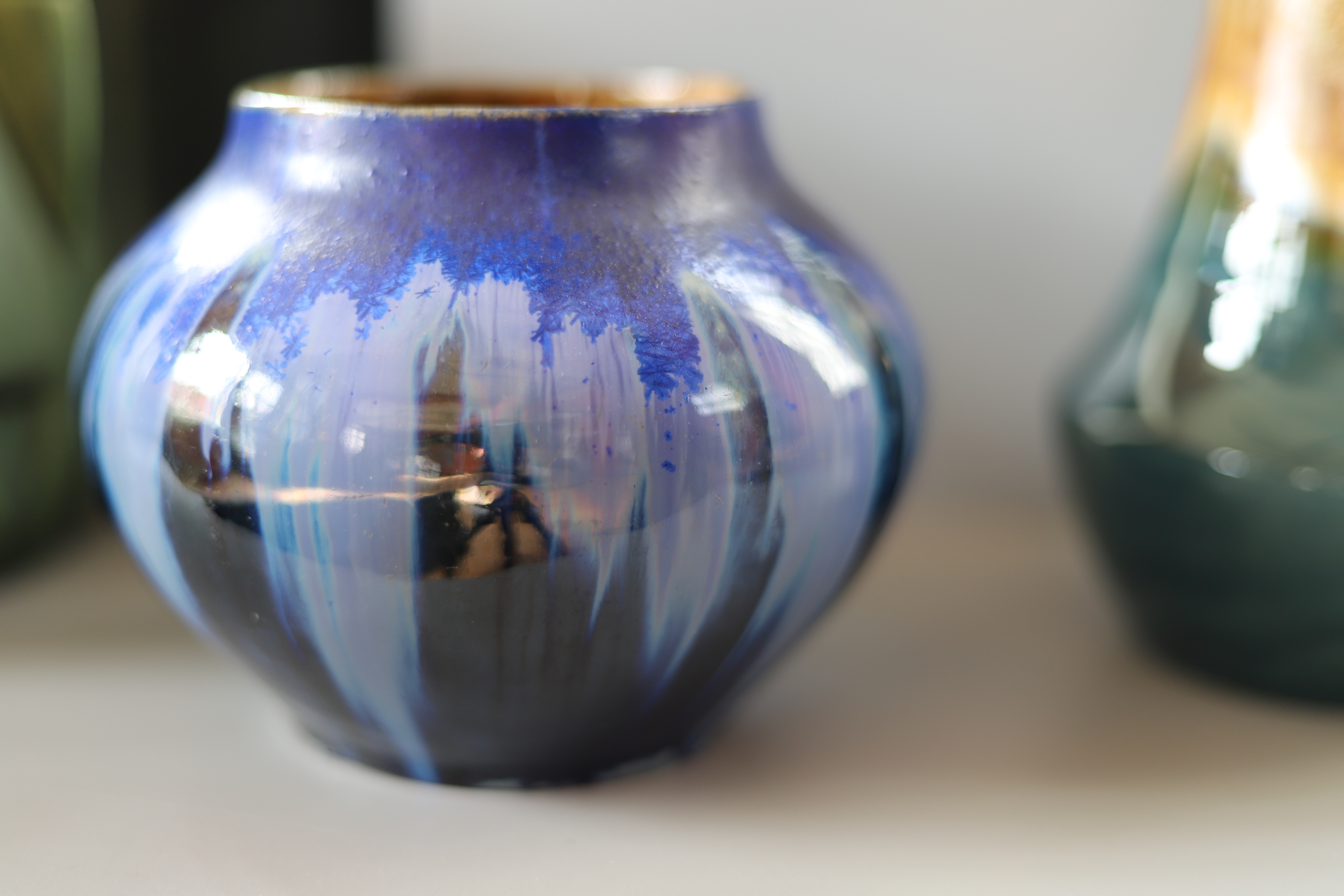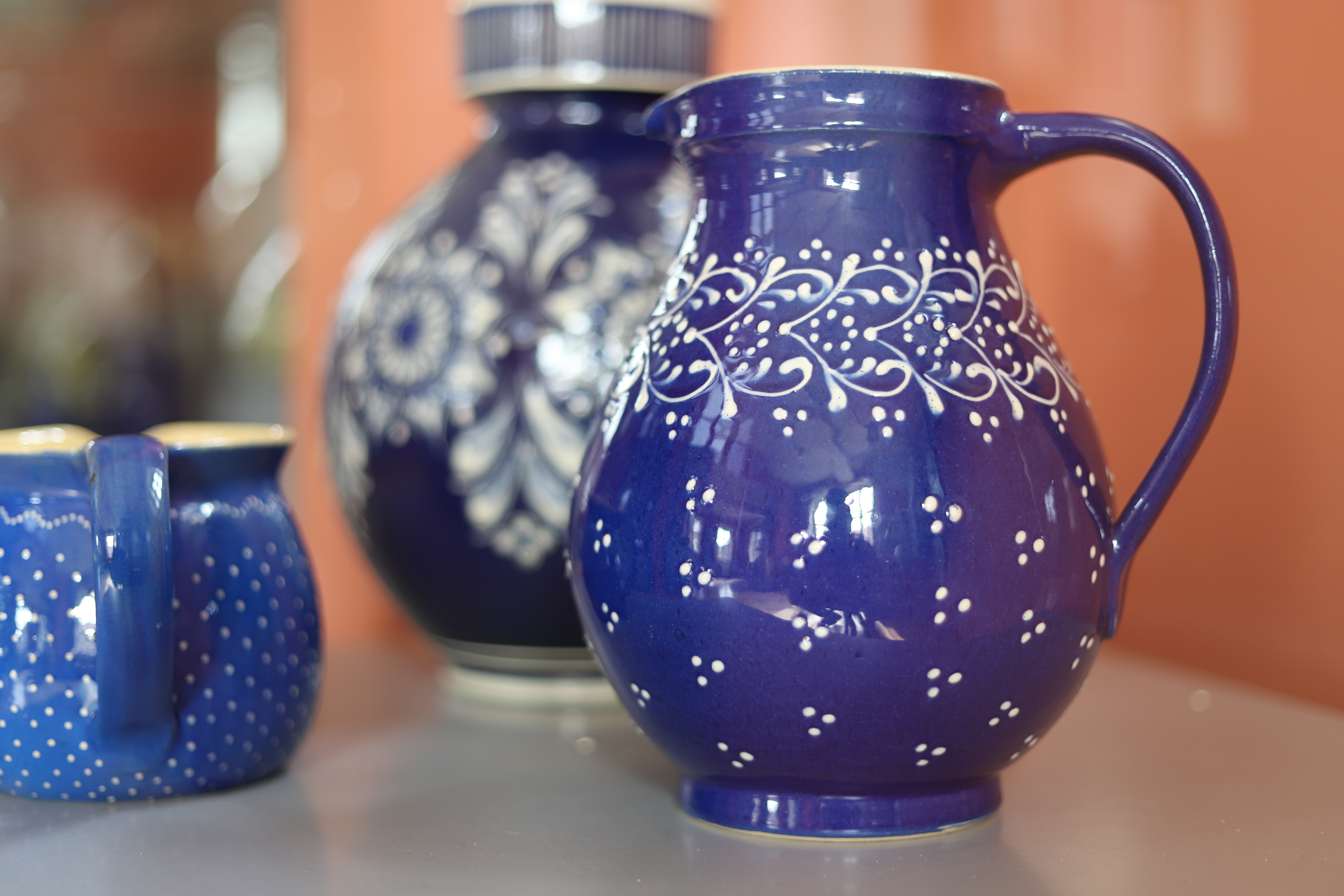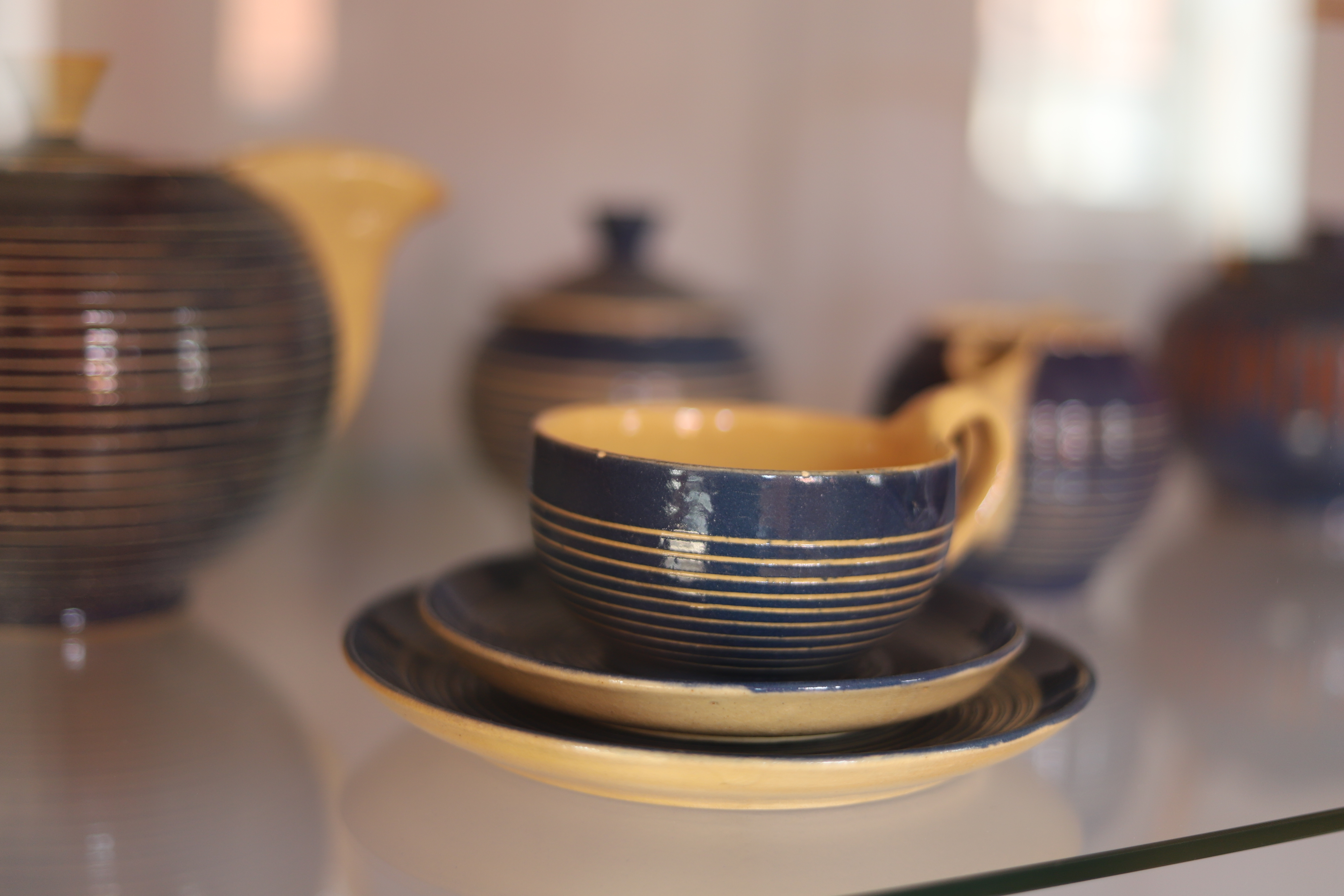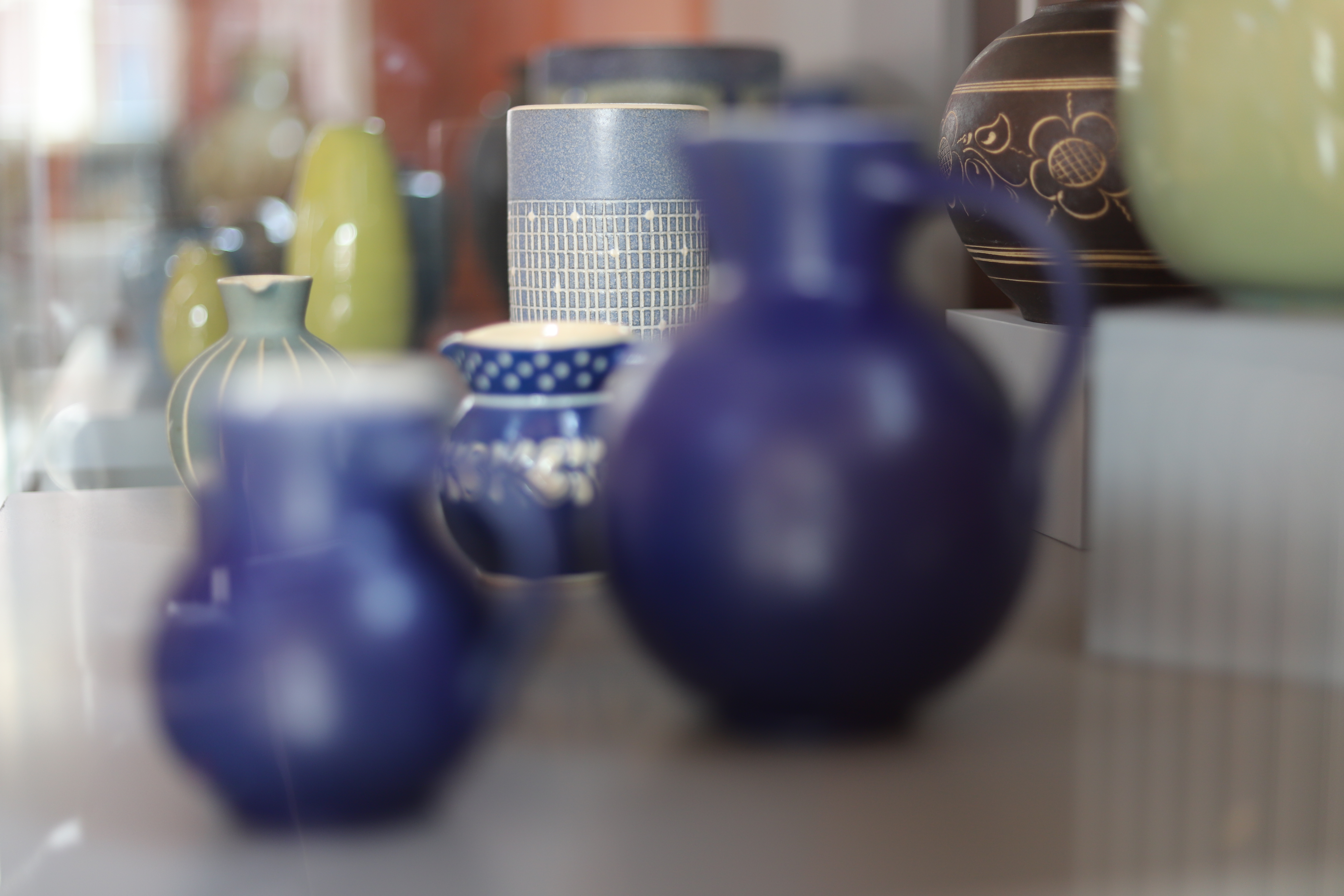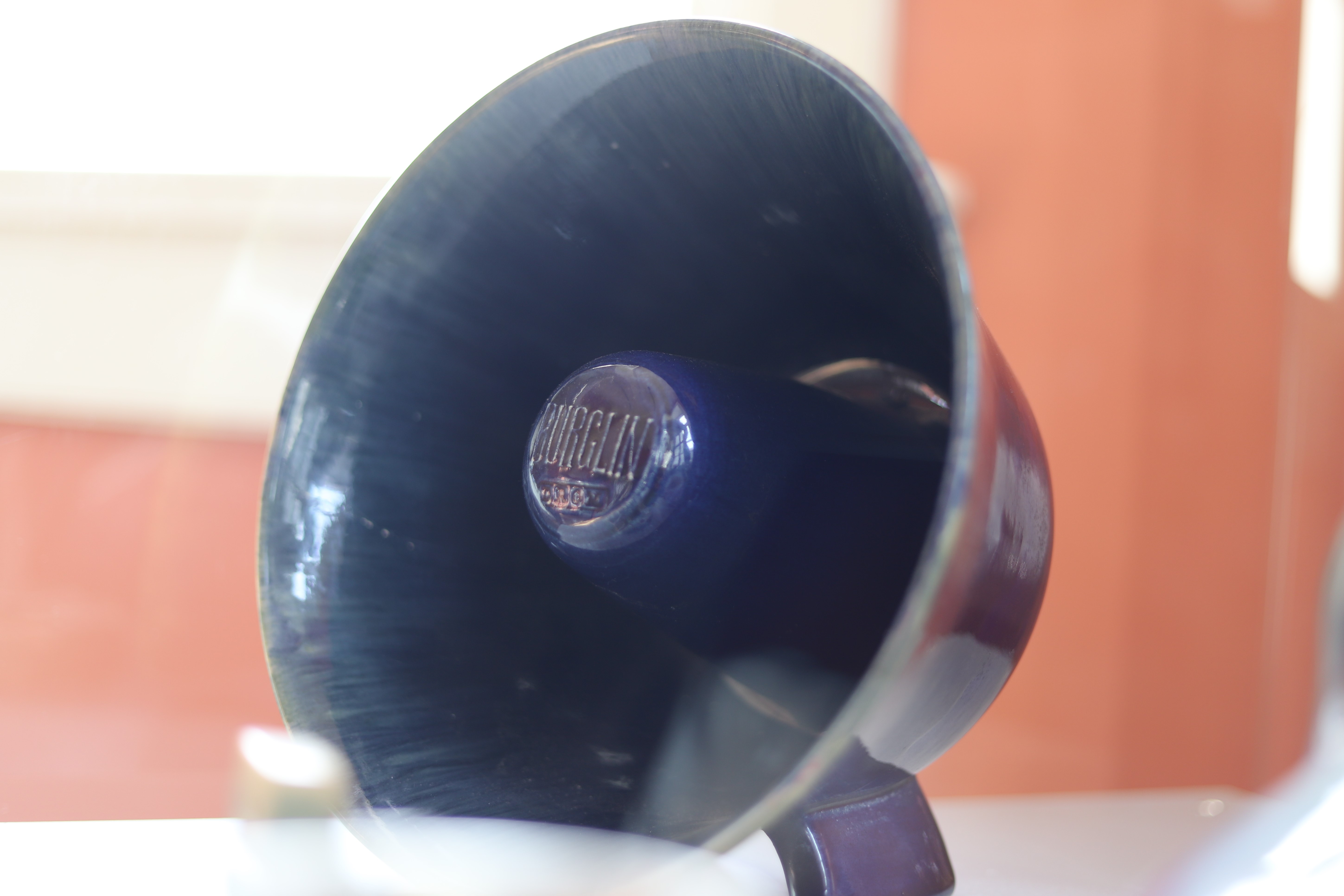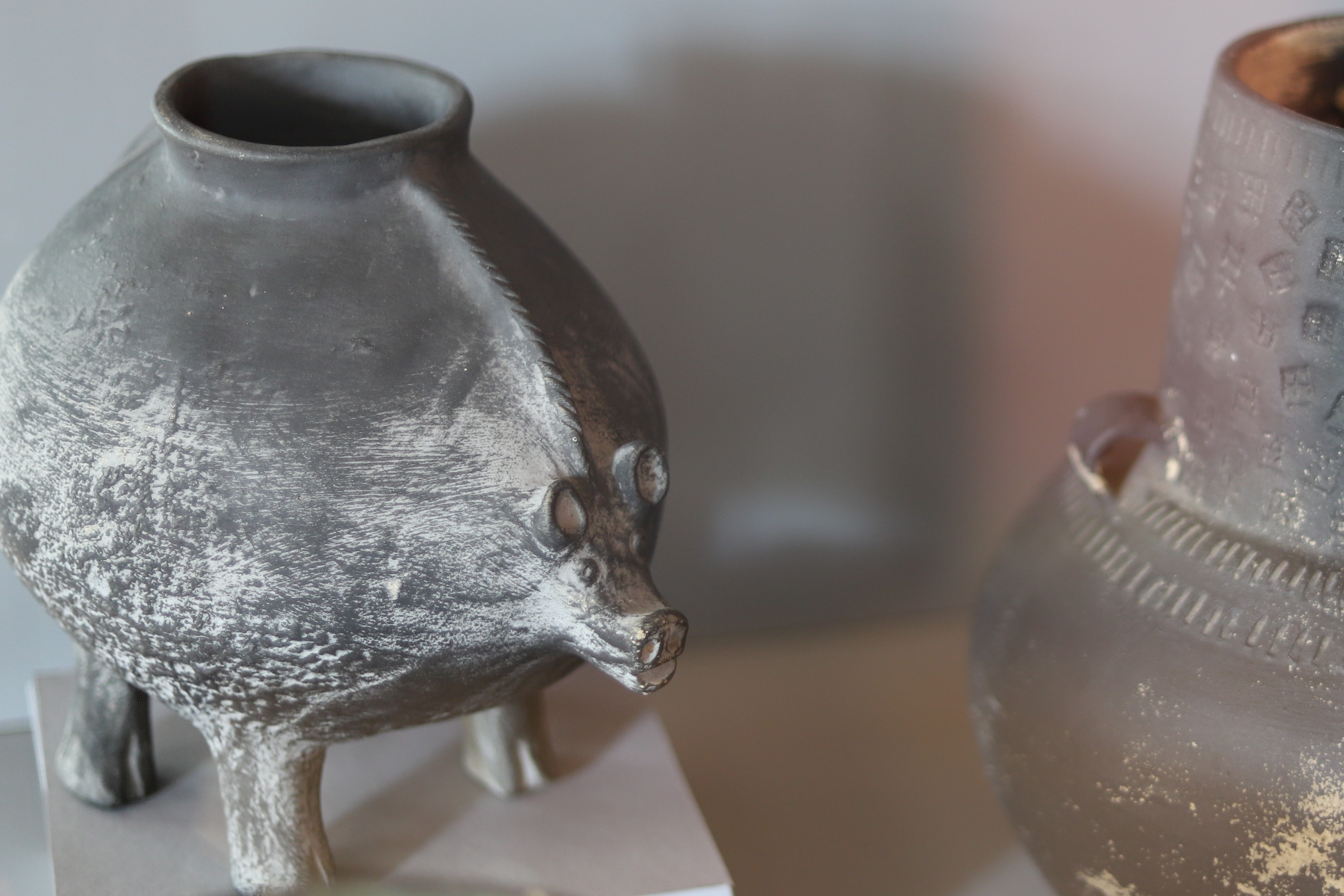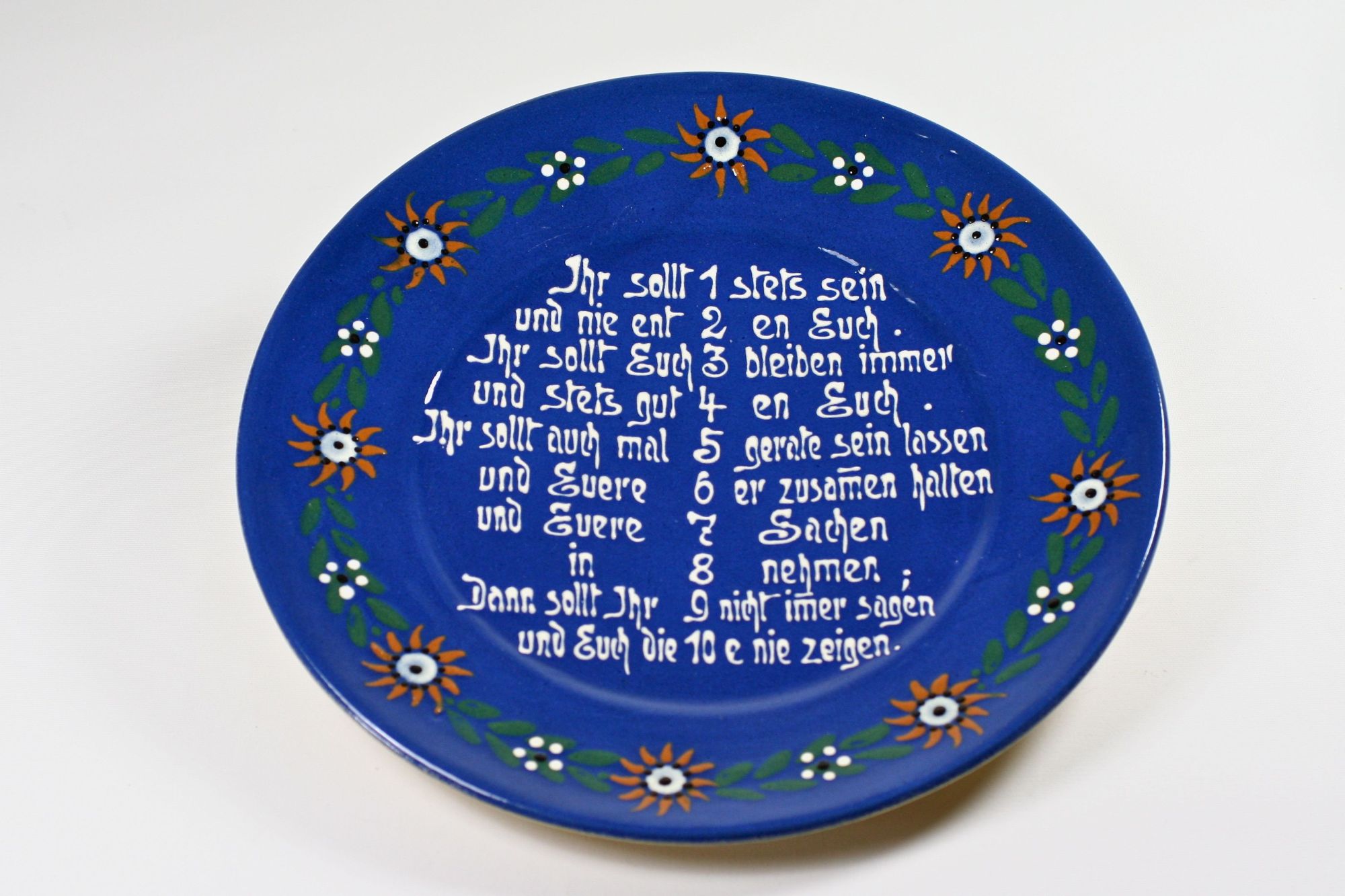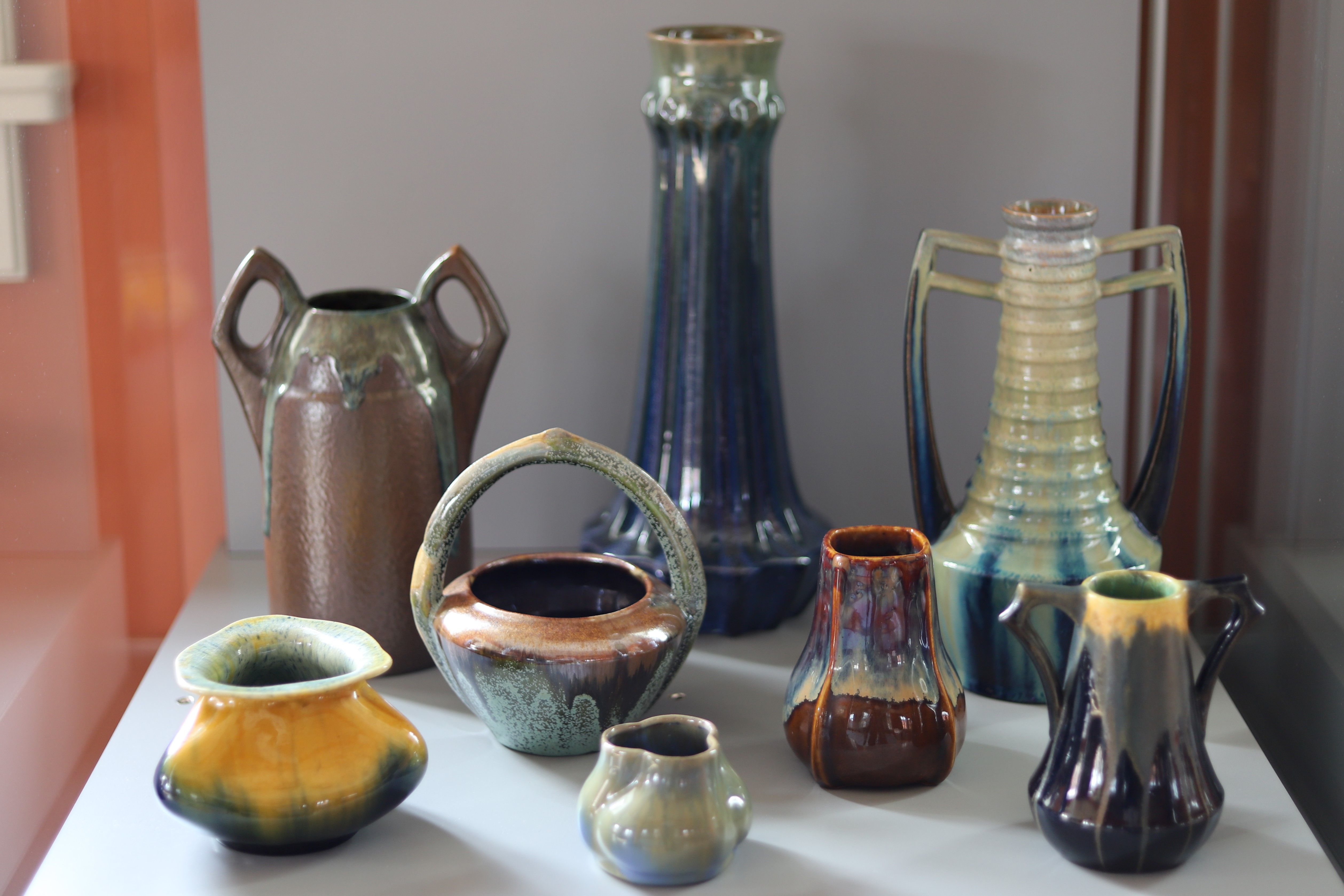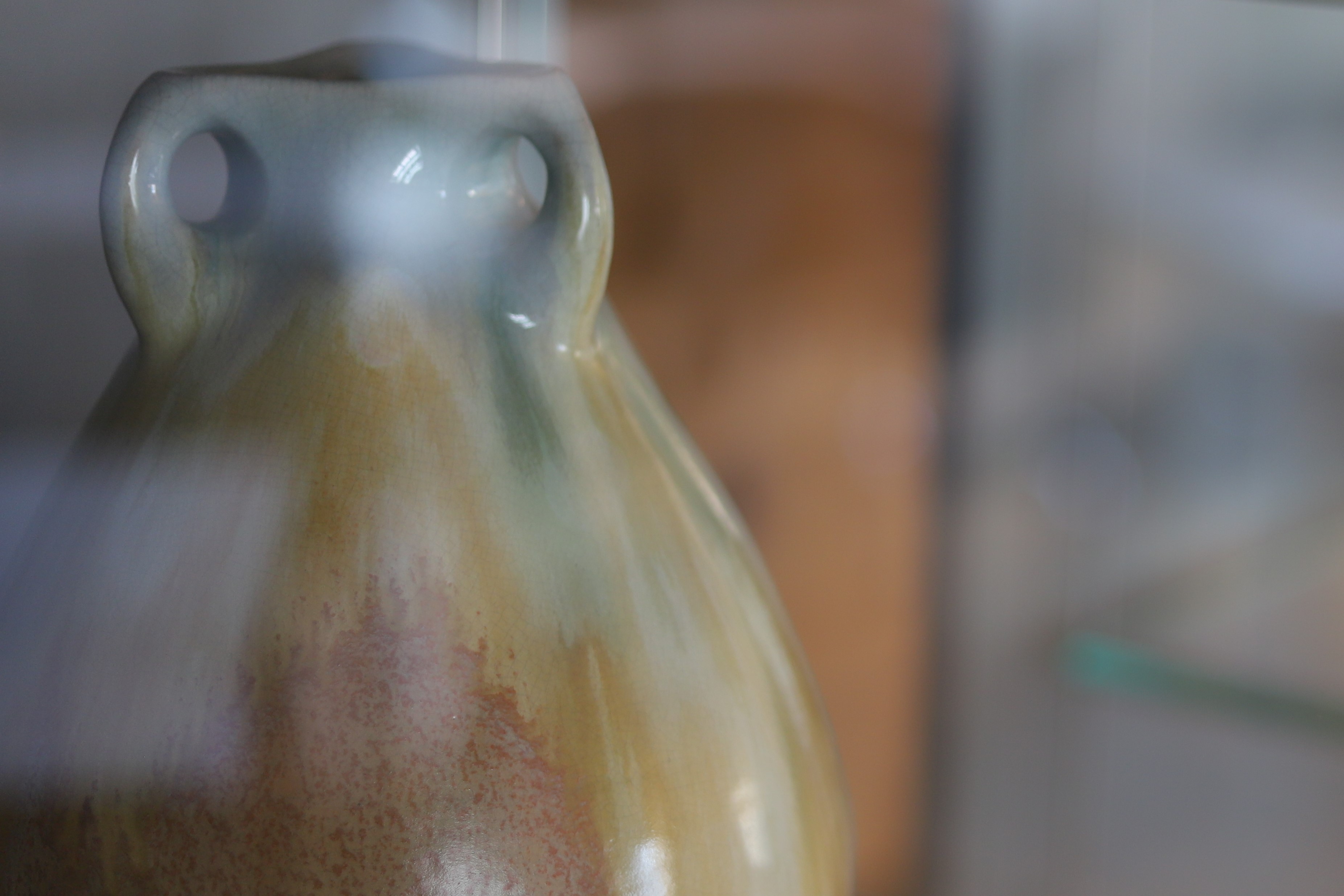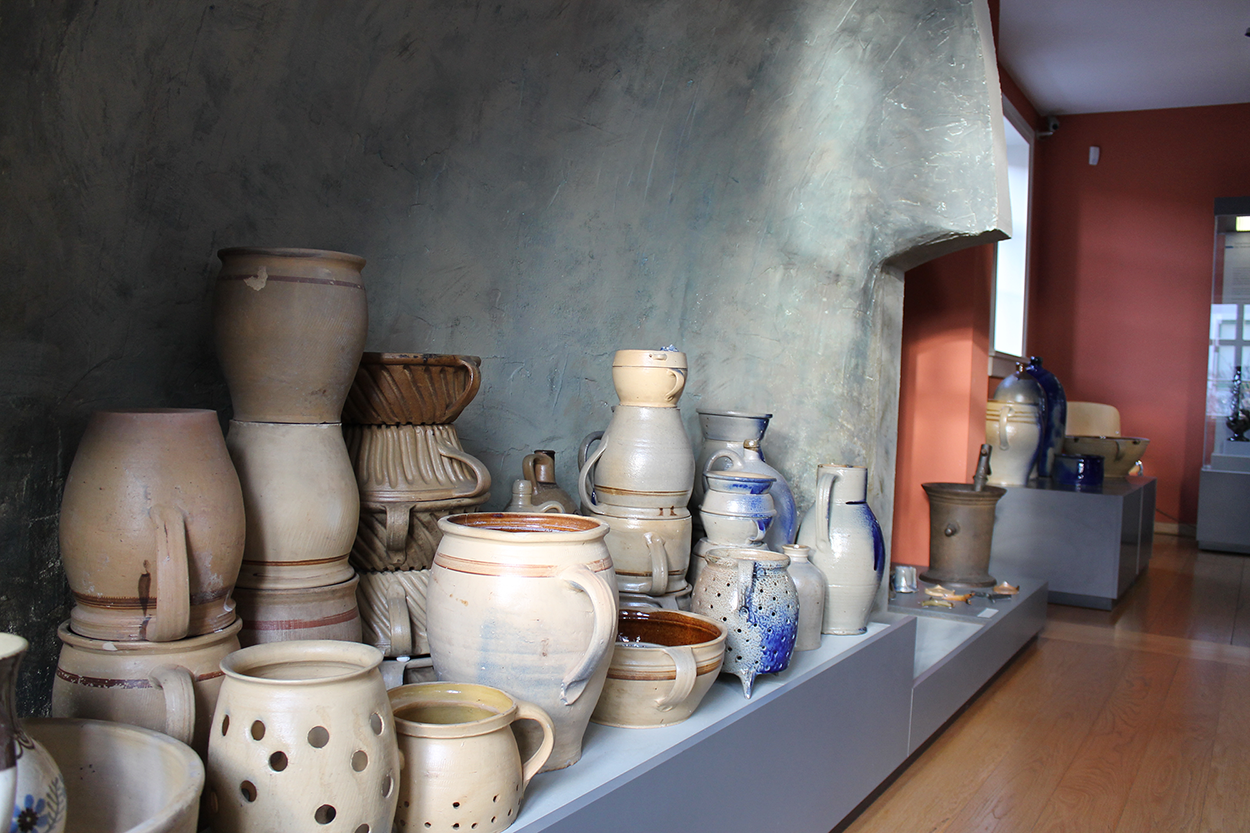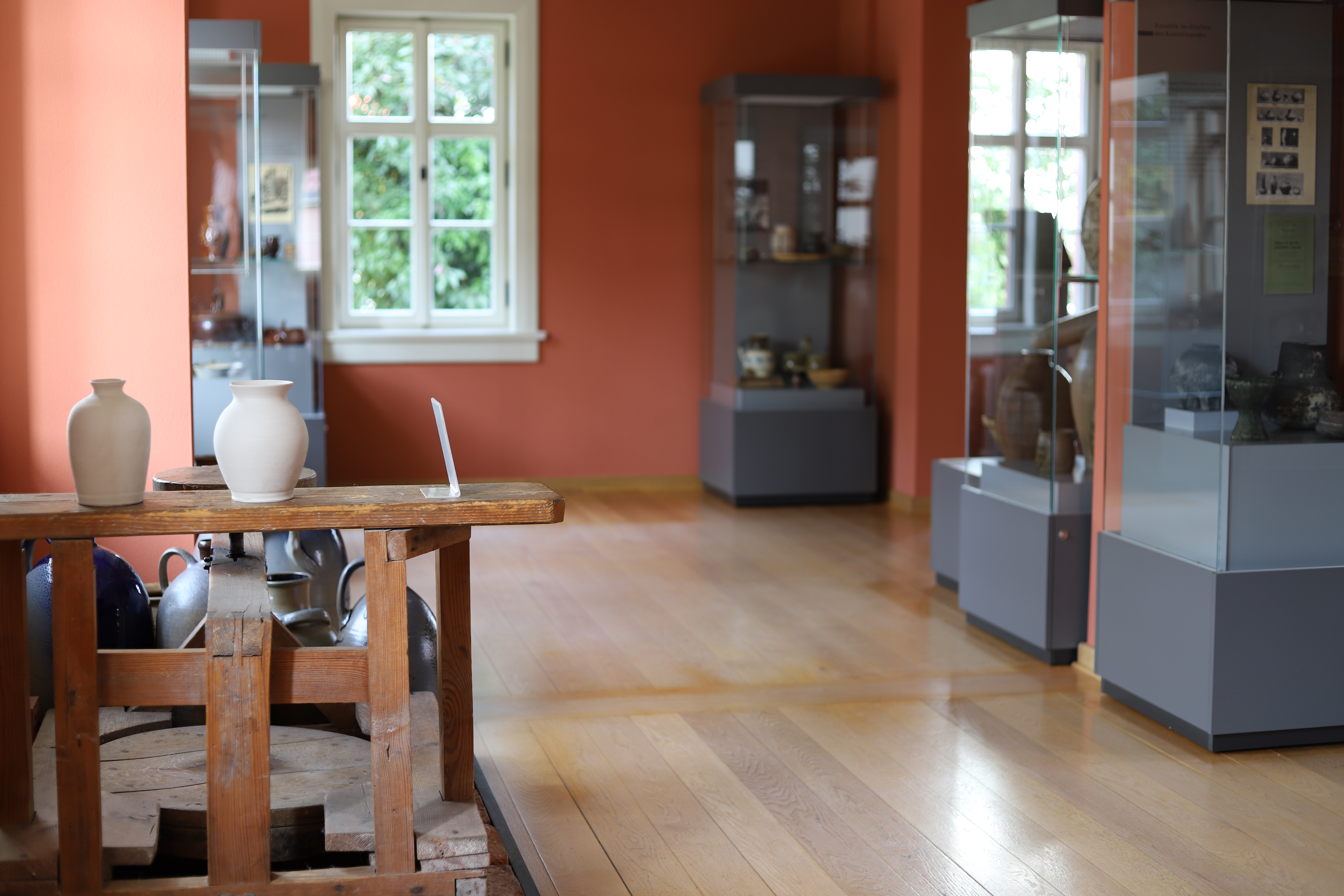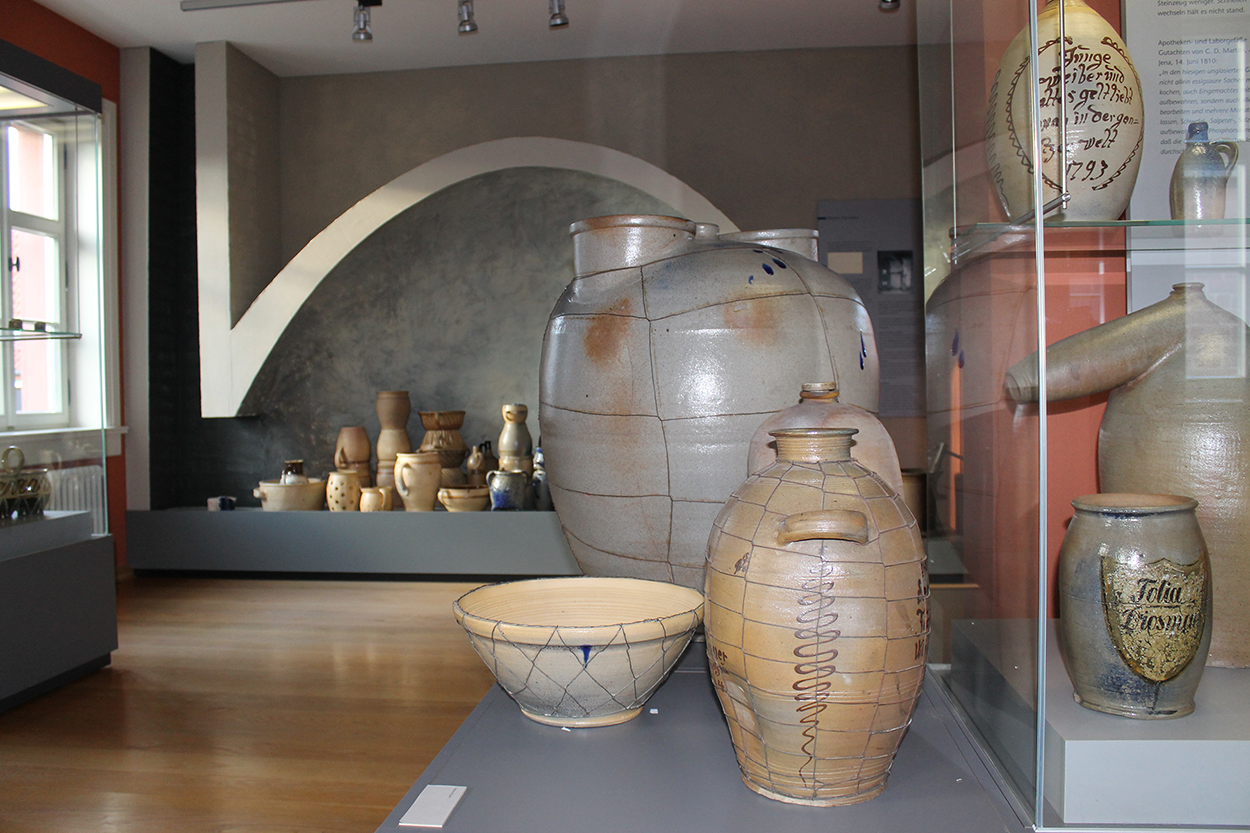 We look forward to your visit!
​​​​​